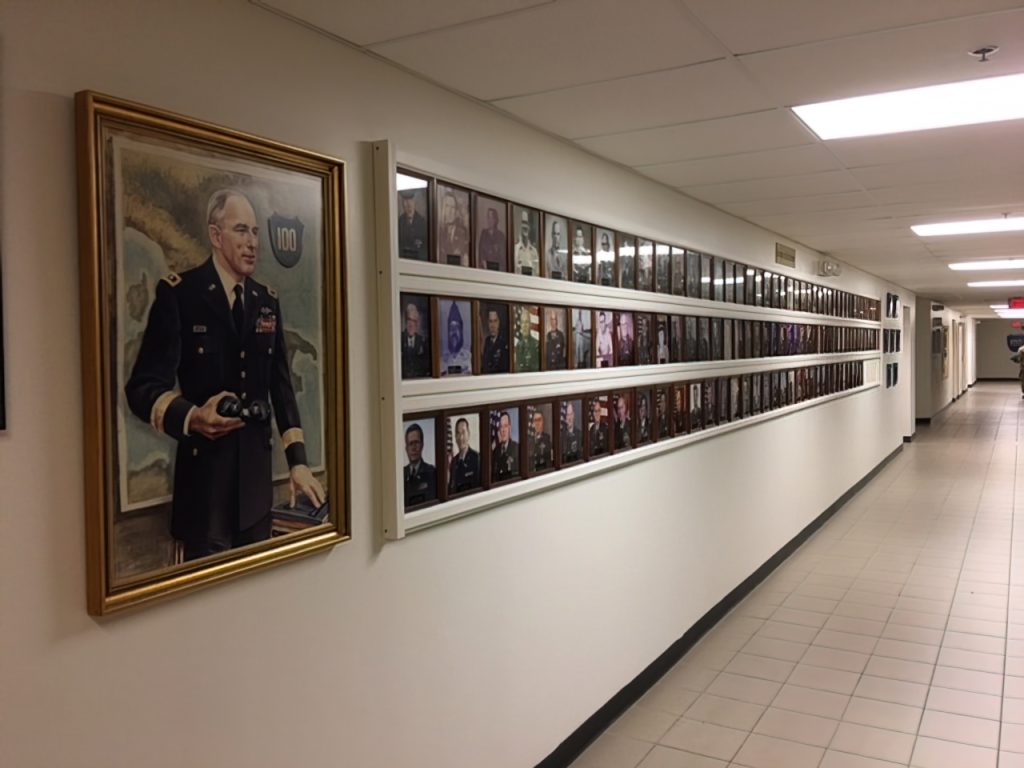 Nominations for Corridor of the Century
A hallway of Boudinot Hall where the Headquarters, 100th Division (Operational Support) is located at 1509 Old Ironsides Avenue, Bldg. 2010 at Ft. Knox, KY, has been designated as the new "Corridor of the Century."
Pictures and biographies of persons who have made significant and noteworthy contributions that have enhanced the professionalism, image, and future of the 100th Division are prominently displayed.
Nominees for the Corridor of the Century must have been truly outstanding in all phases of their Army careers and no longer assigned to the 100th Division.  Contributions by nominees to the excellence of the 100th Division is of primary importance and continued support of the Division is highly desirable. Any former 100th Division Soldier is eligible for nomination.  As a minimum, each of the following categories shall be addressed, but nominations are certainly not limited to these areas:
Years of service in the 100th Division
Highest Rank Achieved
Positions held in the 100th Division (and timed served in each, if available)
Association of the Century Membership, Life or Annual.
Decorations and awards,
Extraordinary contributions to the 100th Division. (This category shall be expansive in narrative and specific in nature. This is the most important category in the determination of selectees.)
Other Community Service
Contact phone number and email for nominee and nominator
A committee, appointed by the President of the Association, will meet on call of its chairman to evaluate and recommend candidates for selection to this honor.  The above categories will be evaluated and assigned point values, under guidelines established by the Selection Committee.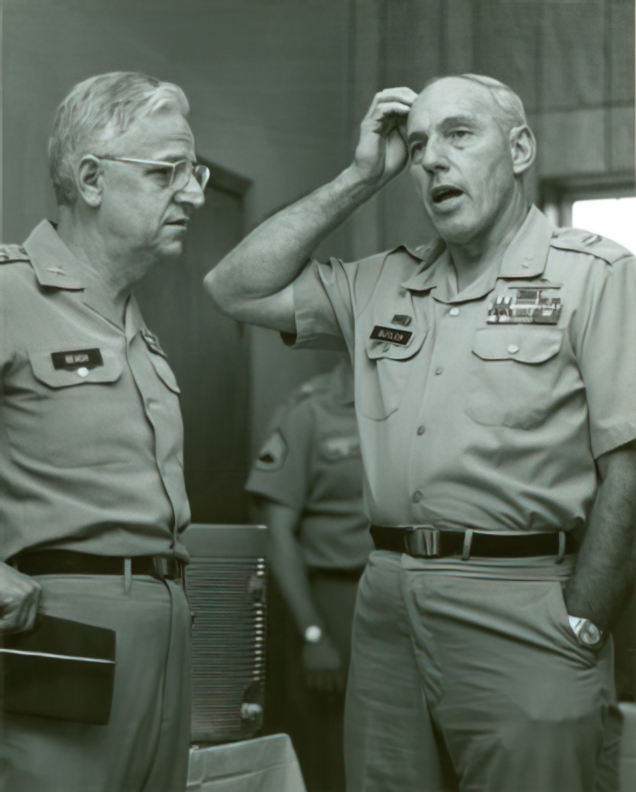 Nominations must be typed, single space, to include awards and decorations on one page, and should include an 8″x10″ head and shoulders photo.  They must be submitted by 1 June. Persons nominated previously, but not selected, need to be re-nominated each year.Send nominations to COL James G. Russell, 3285 Frogtown Road, Loretto, KY 40037
Click here for a sample nomination.
 (Right click and "Save As" to download)